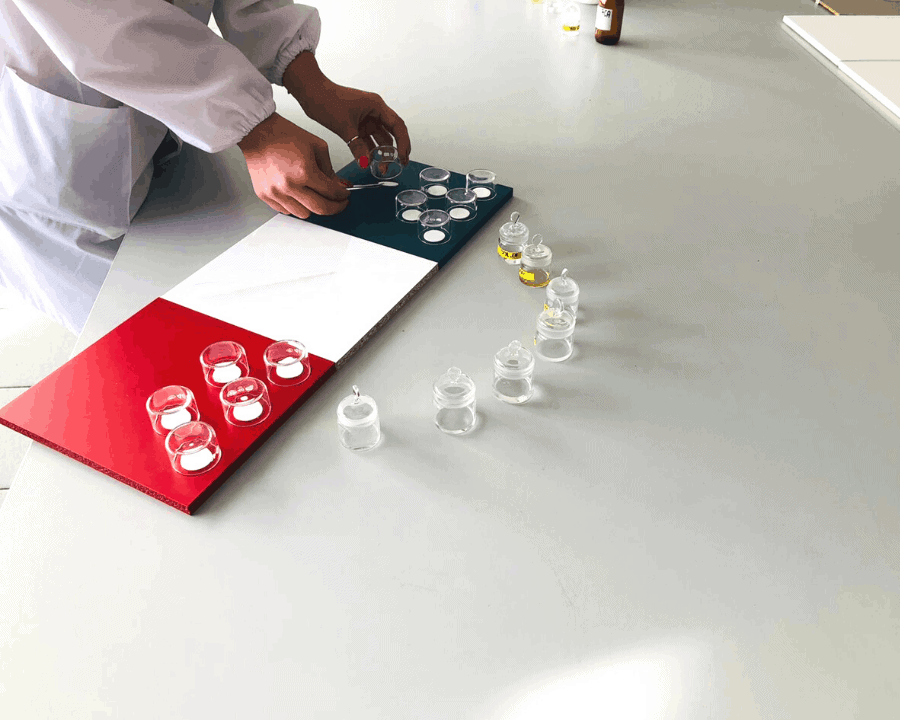 ---
Our certifications
ICRO has obtained the Certiquality certifications: UNI EN ISO 14001: 2015 as a certified environmental management system and UNI EN ISO 9001: 2015 for Research & Development, production and sale of special enamels and paints, dyes and auxiliaries for the industry. In 2009 ICRO COATINGS obtained the certification of its safety management system in compliance with the BS OHSAS 18001: 2007 standard, subsequently converted into UNI ISO 45001: 2018. ICRO COATINGS is in the 17% of the best companies evaluated by EcoVadis in 2021 and 2022, obtaining the Silver Medal, in the Manufacture of synthetic paints, varnishes and enamels, printing inks and adhesives sectorSince 2022 ICRO COATINGS has obtained the Green Guard Gold certification for the polyurethane series. The criteria used by Green Guard are the basis of LEED credits, low-emission furniture paints. Also in 2022, after a long Life Cycle Analysis (LCA) study, the first company in the sector, the company obtained the ISO 14067: 2018 certification, for the calculation capacity for each individual coating product of the Carbon Footprint (CFP Systematic Approach) from the cradle to the gate.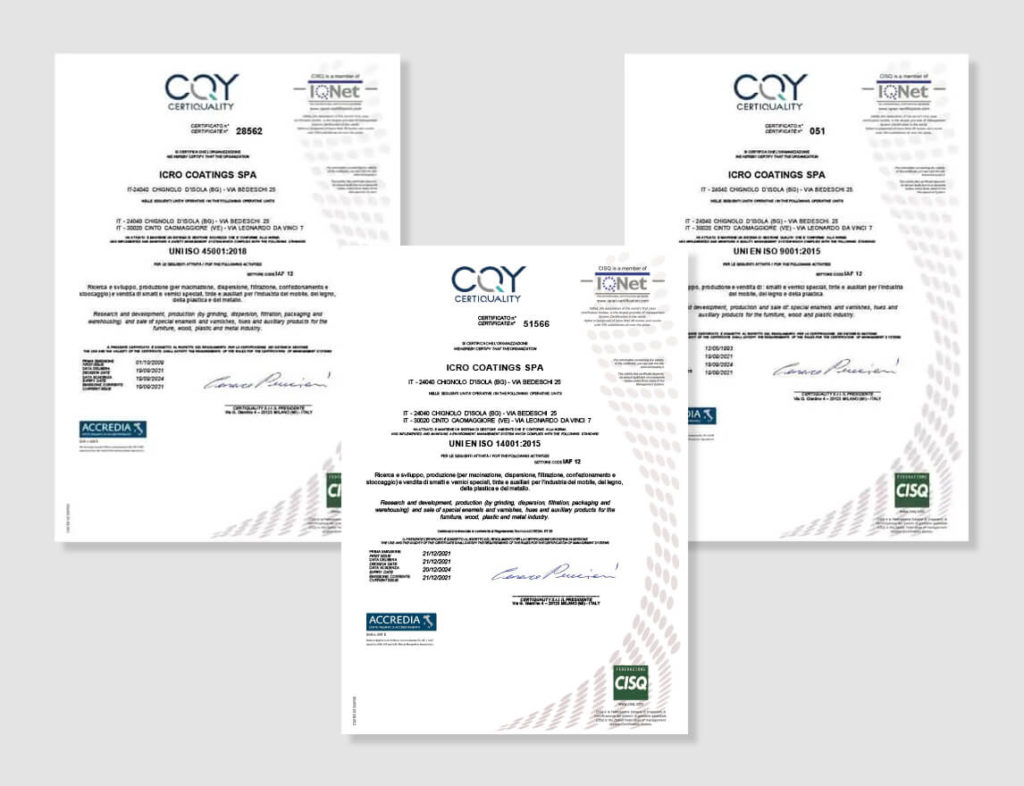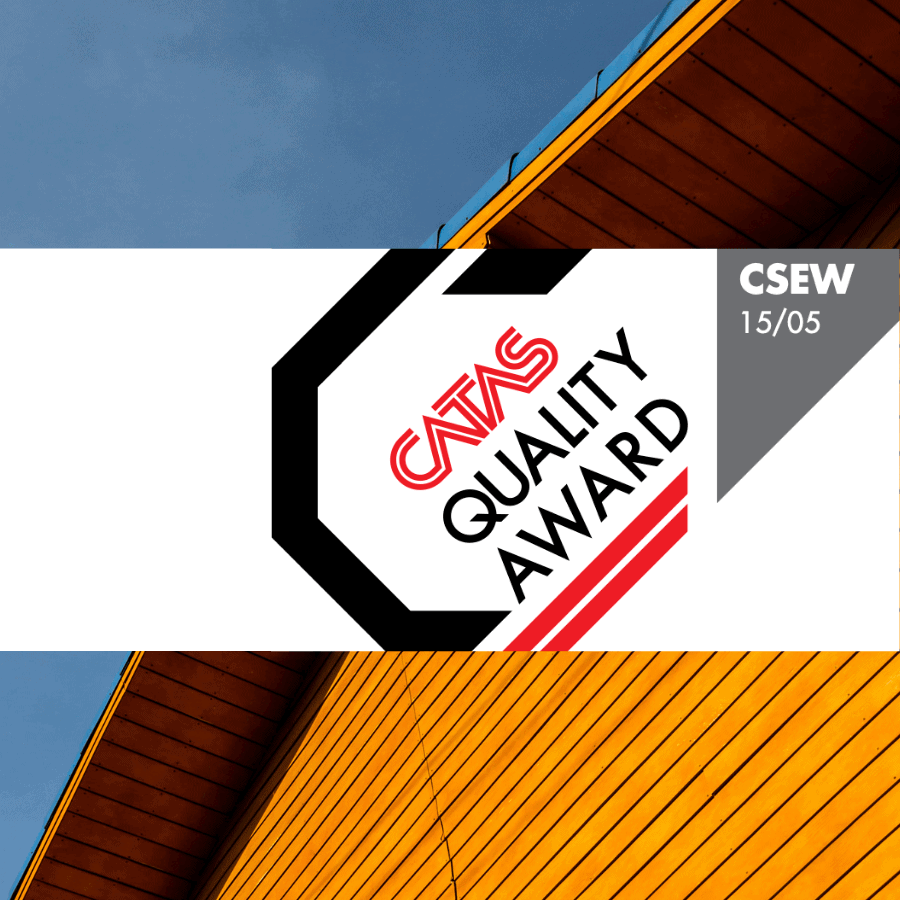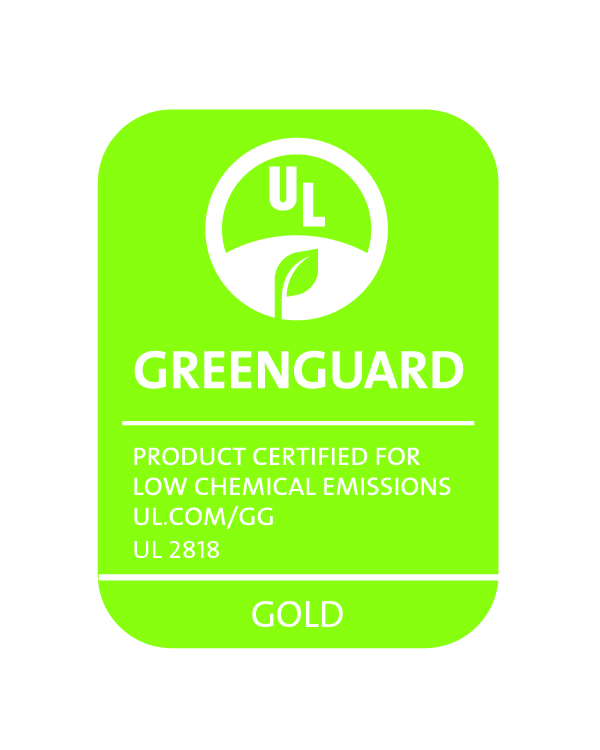 CARBON FOOTPRINT SYSTEMATIC APPROACH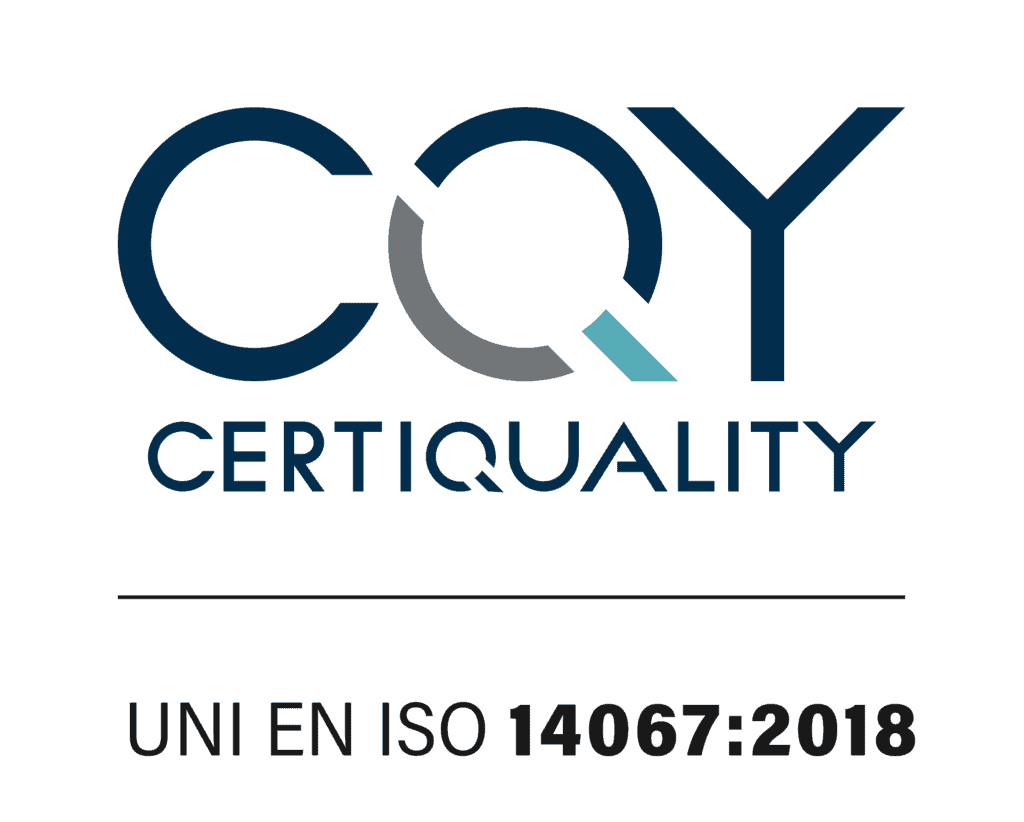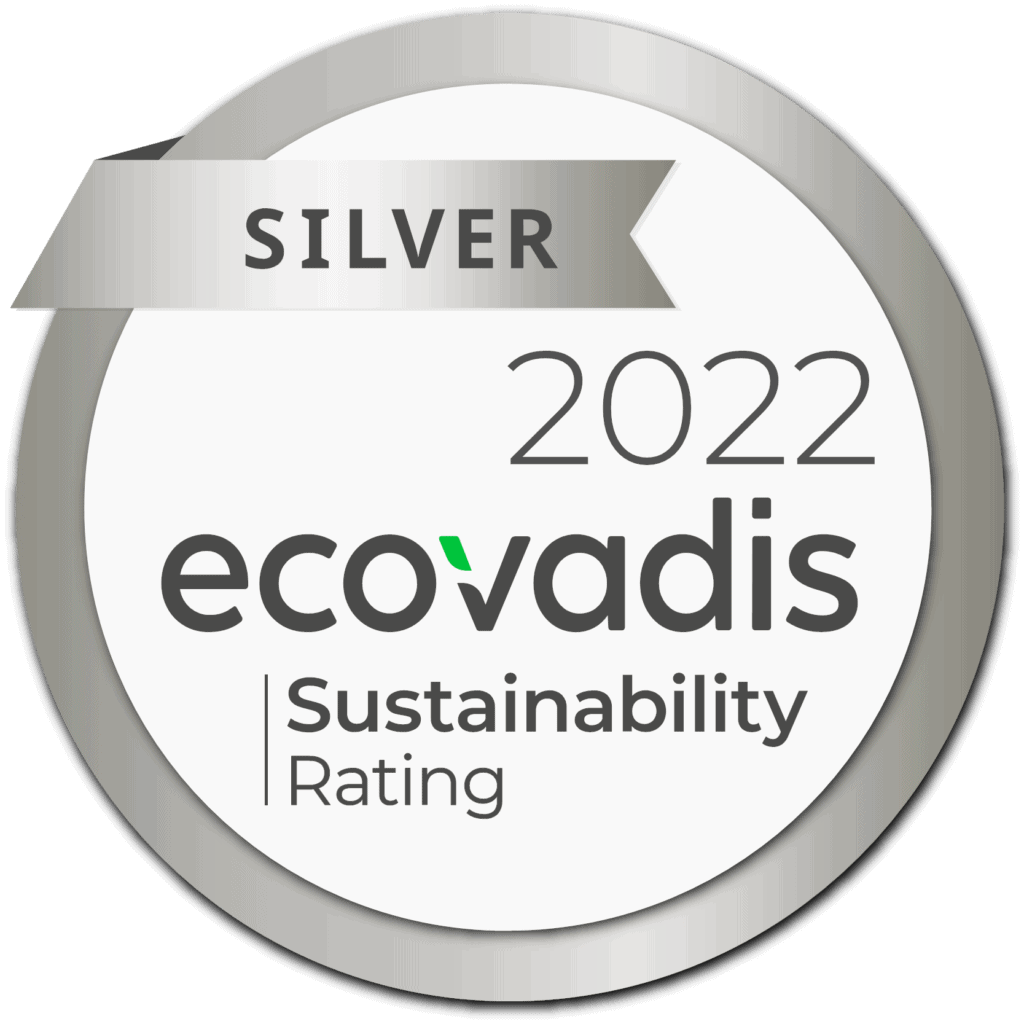 Our products are certified to ensure you the best quality on the market.
ICRO varnishes are rigorously tested and certified by ICROLab and other major bodies to ensure you get the best possible performance. ICRO has A+ low-emission coatings and Green Guard certified, B s1, d0 fire retardant paints according to Euroclass and M1, according to the French standard, and IMO-MED certified paints. ICRO uses all types of application technology to enhance and protect wood. The special characteristics of wood and its unquestionable value deserve the care and attention of a line specifically dedicated to its painting, protection, varnishing and lacquering: ICROWOOD.