---
"Simplicity & Clarity" ... these too are synonymous with Guarantee!
The ICRO COATINGS laboratory has been subjecting its painting cycles to the most severe aging tests for years.
After a careful analysis of the results pursued, it was able to draw up a real guarantee contract thus ensuring maximum protection for both parties.
A clear and exhaustive contract that ICRO COATINGS is in a position to sign with the manufacturers of wooden doors and windows and which contains all the essential technical details.
Thus, any other reference to further technical manuals that are not easy to consult or find is superseded.
You can request a fac-simile from your sales representative.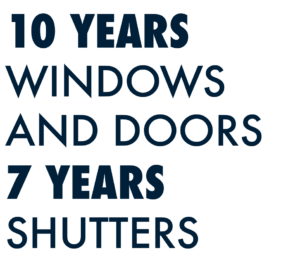 High resistance Varnishes and Impregnating agents
Outdoor water-based coatings are formulated to protect wood from UV rays, weathering, temperature changes and humidity. Rich in UV absorbers and special pigments preserve the wood from degradation and considerably delay greying, preserving the beauty of any exterior wooden items.

Temperature changes and variations in humidity cause constant settling of the wooden structires, therefore the coating film must adapt to these movements without breaking or detaching from the substrate. ICRO has developed a complete range of impregnating agents, protective varnishes and enamels for outdoor use, the result of a combination of elasticity and resistance, able to protect and decorate wooden supports and furniture exposed to different climatic conditions.

CATAS Exterior Painting cycle
ICRO has developed a water-based painting cycle of an impregnating agent and a protective varnish with extraordinary resistance, able to protect wood exposed to the most adverse weather conditions. The outdoor protective cycle has obtained CATAS certification.