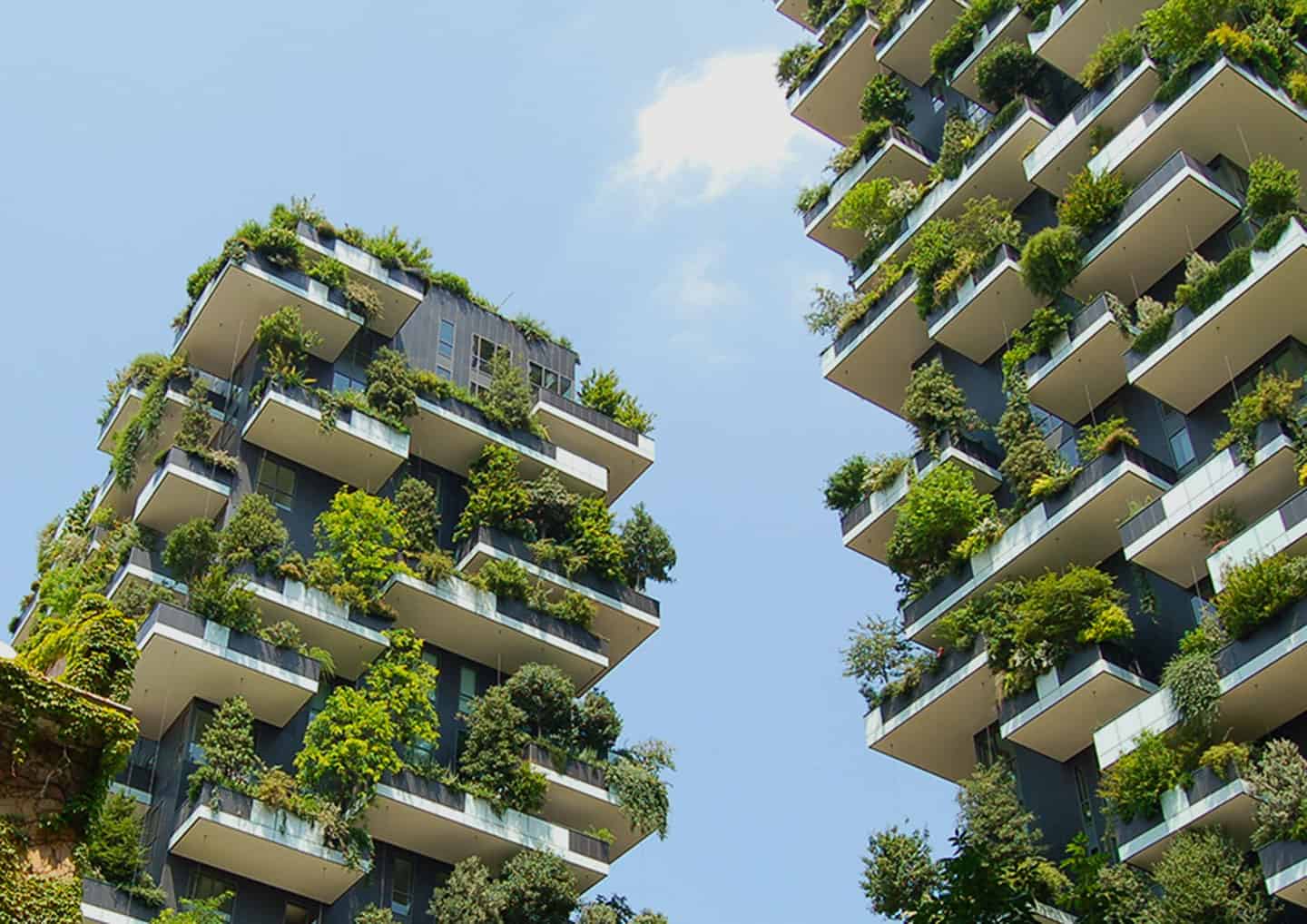 Sustainability
---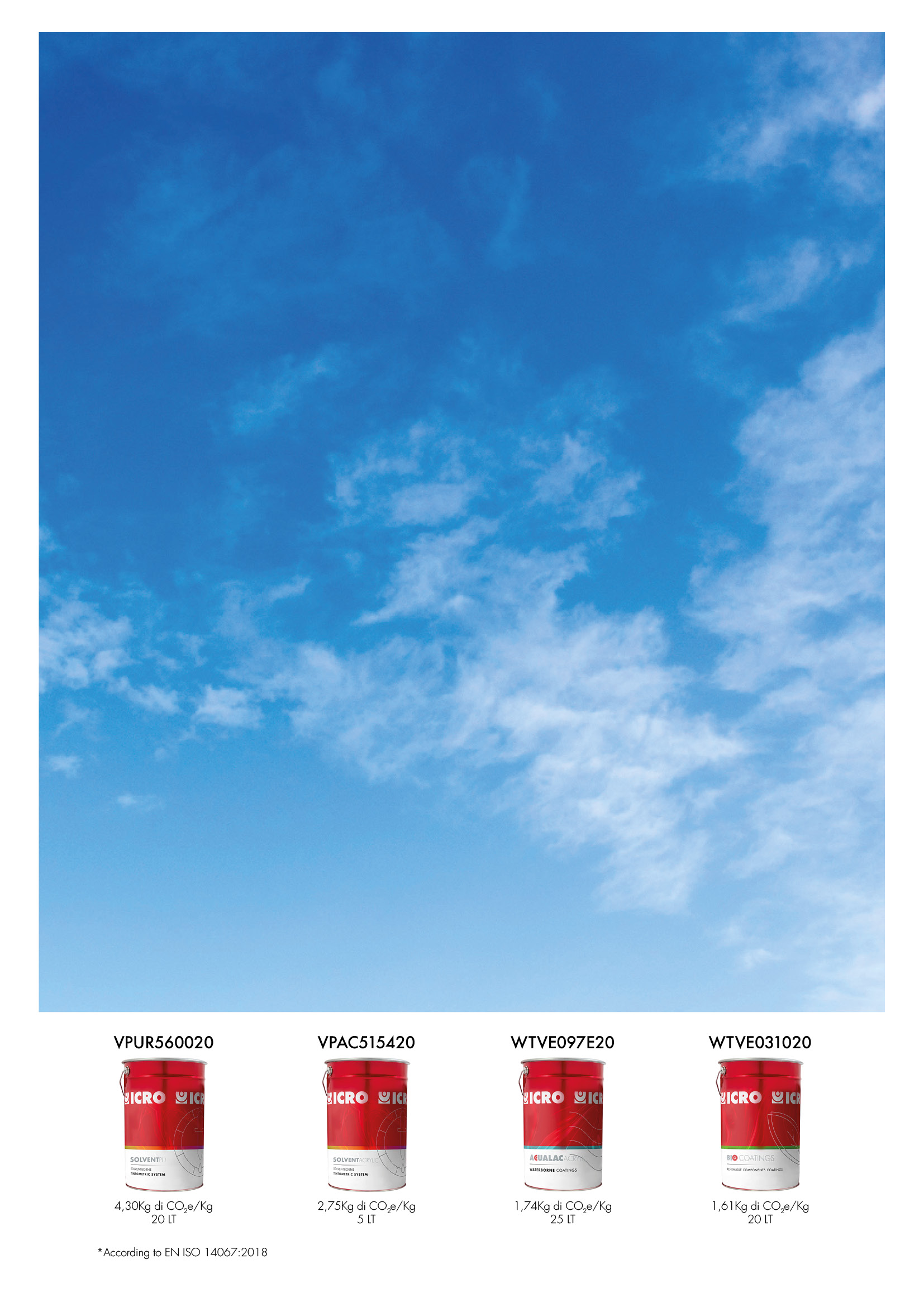 ICRO is the first Italian company to develop a method for calculating the Carbon Footprint for paint products for furniture, kitchens and car interiors, thanks to the participation of the Carbon Footprint Italy program.
Climate change is real, in order to try to fight it, more and more companies have set themselves a goal of reducing the Carbon Footprint. Typically, the largest companies in the sector have given themselves a carbon footprint by 2025 -50% and neutrality by 2030. To achieve these ambitious goals, first of all it is necessary:
1. Calculate the current Carbon Footprint
2. Identify the main sources of CO2
3. Implement an improvement and mitigation plan
Already in point 1 the questions are many. What unique method to use? How to get the input data from suppliers? For this reason, ICRO has chosen within the EN ISO 14040 (LCA) standard the reference standard EN ISO 14067:2018 (Systematic approach) which indicates how to calculate the resulting Carbon Footprint for each product according to various parameters, certifying itself with CERTIQUALITY. Interested results that allow ICRO during product formulation to consider not only the performance and cost but also the environmental impact.

To carry out this calculation in 2022 ICRO first published in the sector in collaboration with Carbon Footprint Italy and EPD Italy, the PCR (Product Category Rule) regarding paint products for furniture and kitchens from the cradle to the ICRO gate, available on www.carbonfootprintitaly.it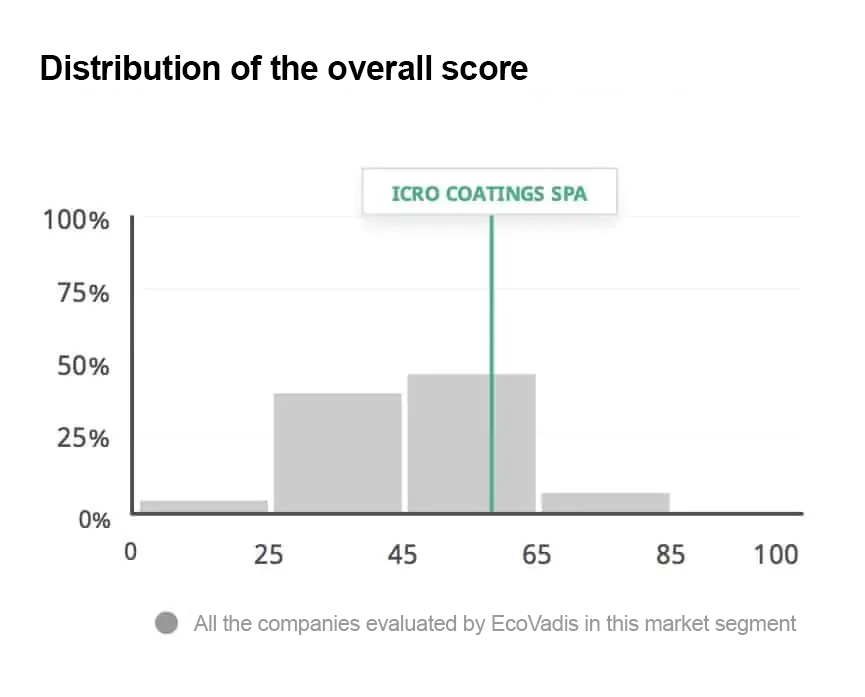 ICRO has received the Silver Medal for Sustainability from EcoVadis, falling into the top 20% of companies in the industry for CSR.
EcoVadis is the universal provider of sustainability assessments that helps over 75 thousand companies in more than 160 countries manage their supply chains and adopt sustainable practices by employing a common platform, universal scorecard, benchmarks and performance improvement tools.
EcoVadis' assessments are based on international sustainability standards (Global Reporting Initiative, UN Global Compact, ISO 26000) and overseen by a scientific committee of CSR and supply chain experts.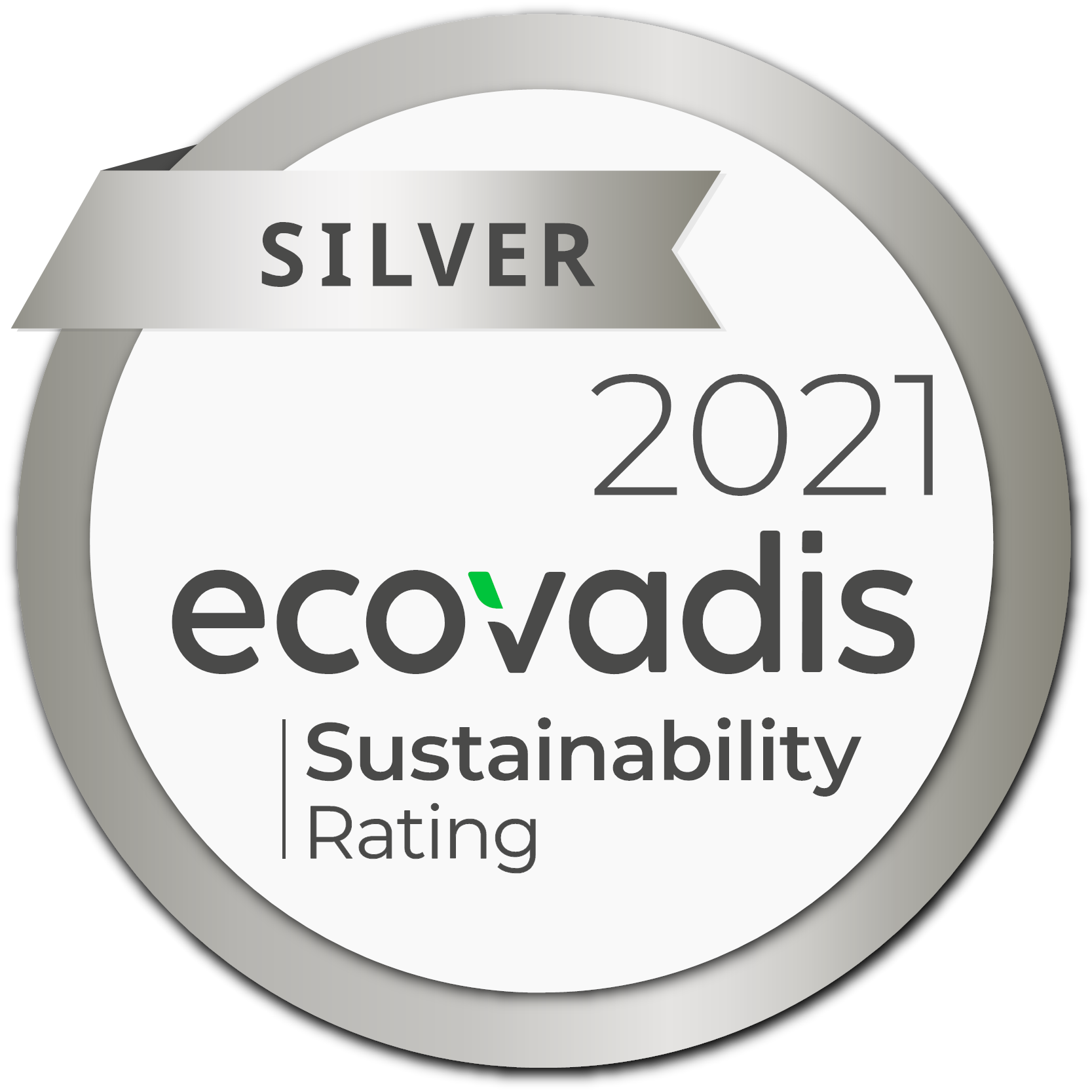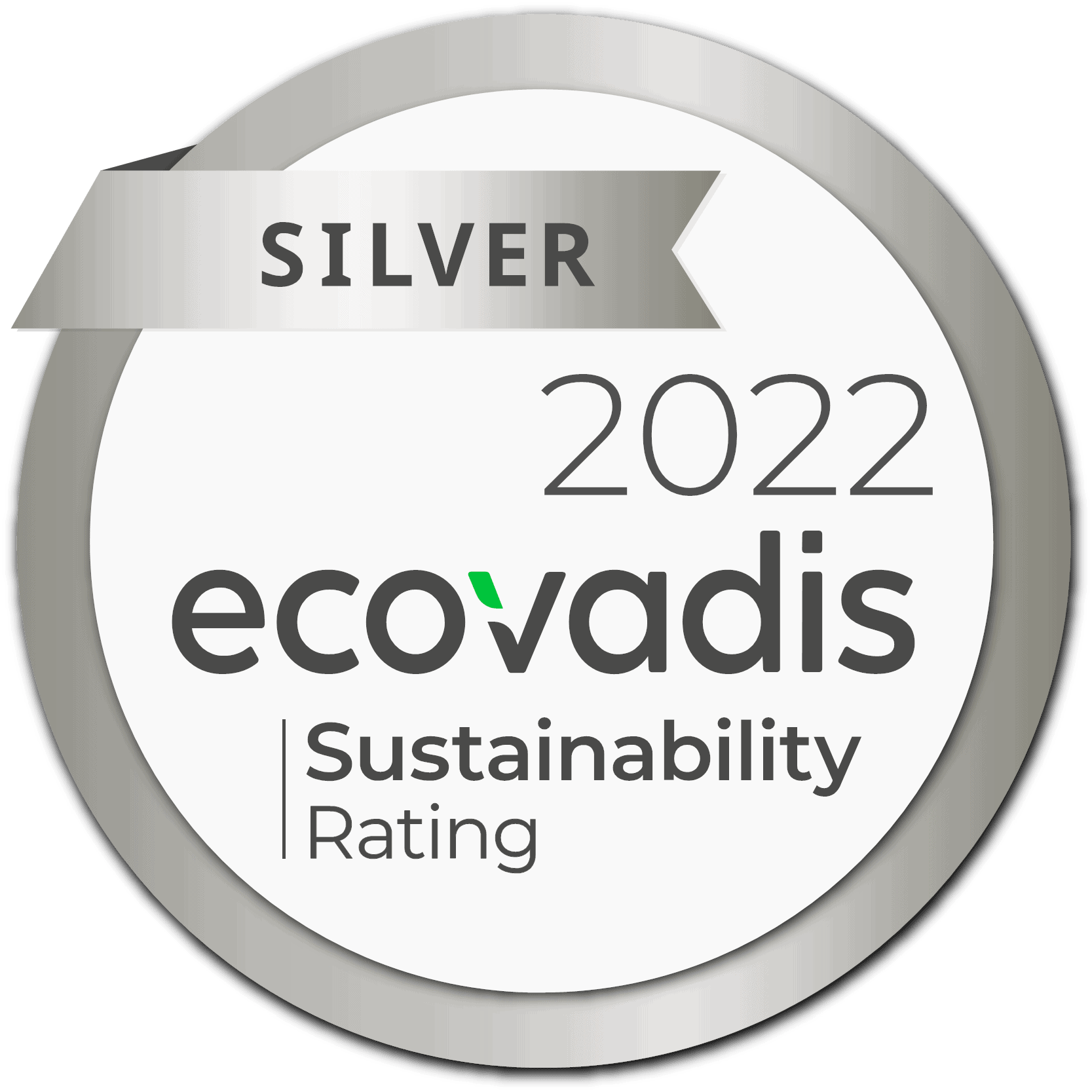 We help build a more sustainable future one brushstroke at a time
We promote greater eco-sustainability throughout the whole supply chain, thus making our contribution to reducing CO2 emissions and protecting the environment.
ICRO has developed several solutions to reduce oil content and solvent emissions through the use of bio-solvents, organic compounds and a range of paints with 100% solid residue.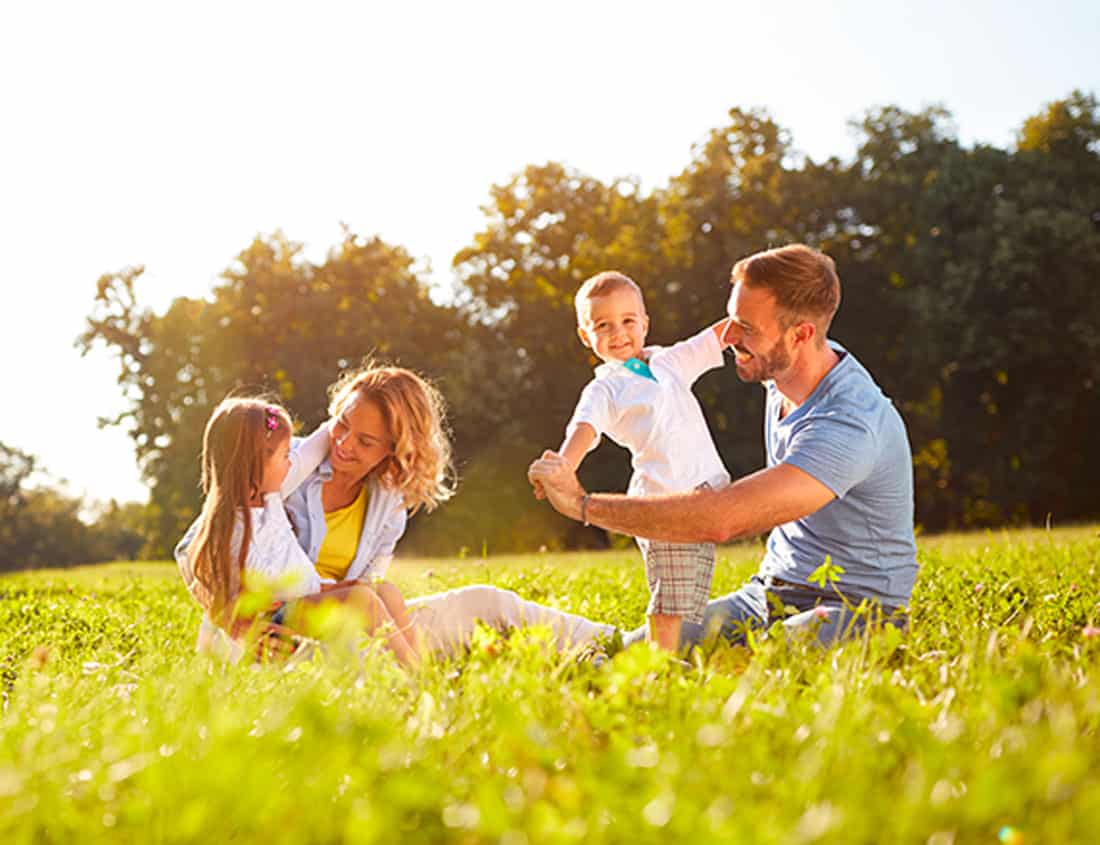 For about thirty years ICRO has dedicated several production departments to the exclusive production of water-based coatings, from impregnating agents for outdoor use to UV-curing finishes.
After-burners are used to reduce production emissions, which convert emissions into energy. To power the departments, ICRO has implemented photovoltaic systems along the production perimeter to further reduce our environmental impact.
ICRO also contributes to the culture of the Province where the company was born, promoting Bergamo's identity around the world and the value of opera as Donizetti Ambassador.