---
About forty years ago, ICRO was one of the first pioneering companies in the production of UV-curing coatings, and it entered into important partnerships in the furniture and parquet industry.
In just a few years, continuous research and development has led to the formulation of a range of UV-curing acrylic coatings with 100% solid residue, which, in addition to significantly reducing volatile emissions into the atmosphere, guarantee high aesthetic standards and very high chemical-physical resistance. Today ICRO has a complete range of UV curing coatings to offer the best solutions to the most demanding manufacturers looking for high performance, innovative and 100% made in Italy products: insulators, fillers, oils, acrylic finishes with 100% solid residue, water-based UV finishes up to the latest technology of excimer lamp drying.
Exc Technology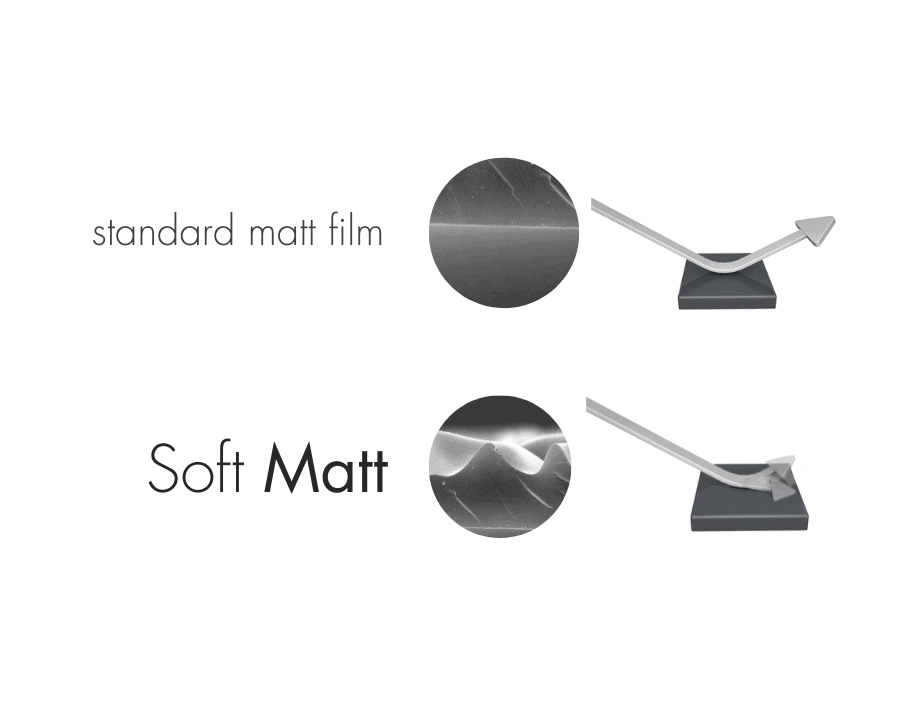 Thanks to this new technology ICRO is able to offer the market coating products with unique performance. Drying paints with excimer lamps allow the creation of ultra-matt surfaces, characterized by total absence of reflection and very high anti-scratch properties.
Thanks to the special resins and the technology used in the drying process, the activated polymers do not react by cross-linking uniformly but by contracting, they create microscopic surface irregularities that allow to absorb the light refractions and a greater resistance to scratching and abrasion. The result is an ultra-matt surface with very high physical resistance and a pleasant soft touch.