"Saturday 10th September was a beautiful day for me. A day of great celebration for the 30th anniversary of the ICRO COATINGS SpA plant in Cinto Caomaggiore (Ve) designed, built and inaugurated in 1992.
---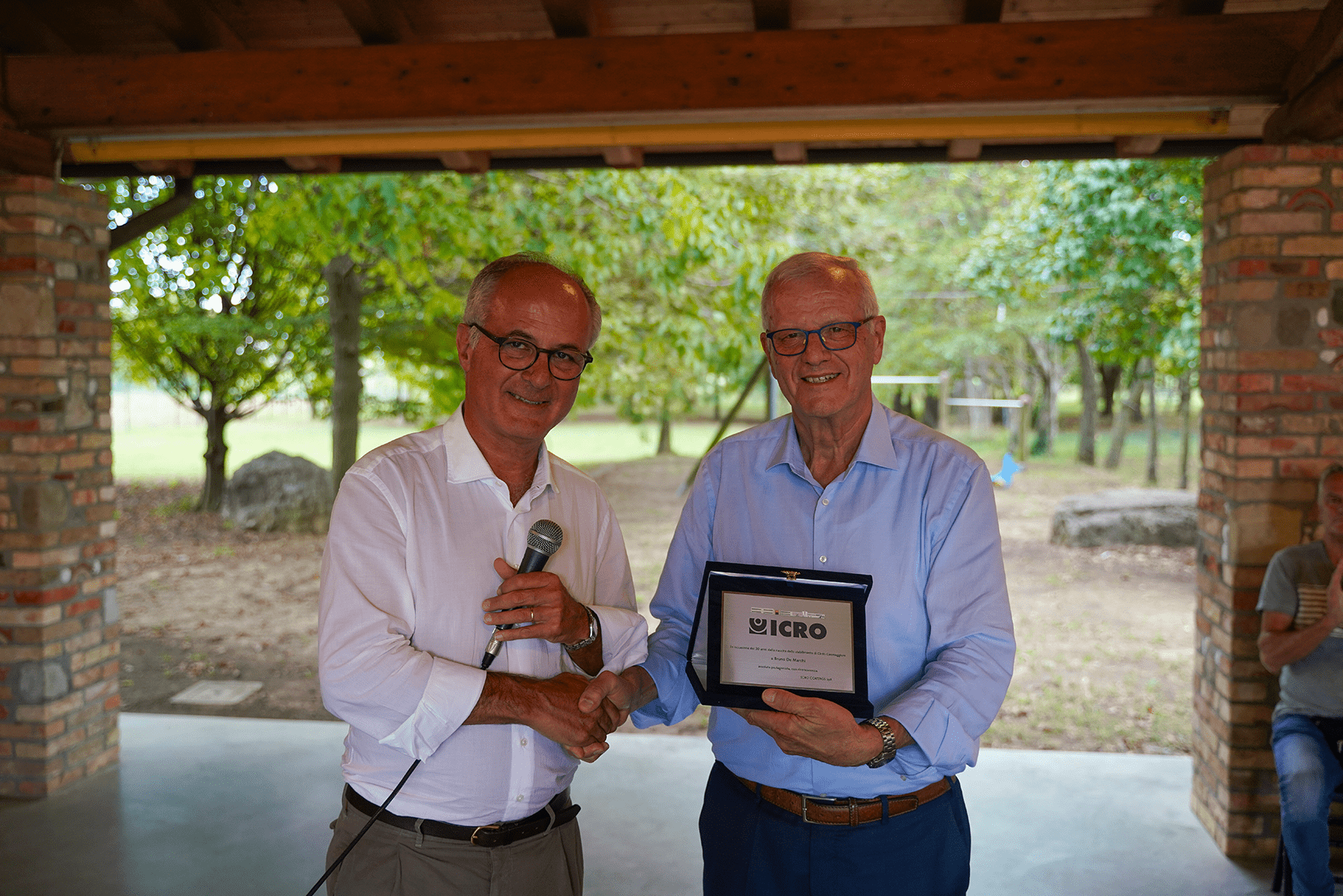 I felt a strong sense of belonging of the community and the gratitude towards all the people, collaborators, who have made possible what has happened in this long time.
And I was reminded of the thought of Adriano Olivetti, an enlightened entrepreneur who has often accompanied my ideal path.
---

Even from this little story of a company that will be 75 years old next year and from my entrepreneurial experience, I recognize essential issues: the centrality of people, their recognition, training, investment in young people and strengthening the commitment in the areas where the company carries out its business.

I believe that in these values ​​there is the best expression of resilience, of adaptability to changes in the world.
The future is open and depends on us "
Ing. Andrea Moltrasio
C.E.O. – President
ICRO COATINGS