ICRO Coatings successfully presented in Hannover the latest generation of technological and sustainable products to help customers around the world improve productivity and sustainability.
Each product aims to solve a customer "pain point", from the high energy consumption of Mercury lamps compared to LED lamps to the reduction of time and improvement in the quality of edge lacquering with the new Vacuum machines.
The products presented are as follows:
1. ACRYLIC WHITE UV PRIMER 3D (USST0103–A)
White acrylic UV primer, conceived and designed for 3D surfaces, pantographed and shaped doors. For some years now in the world of interior design, doors characterized by a workmanship with bas-reliefs of different thicknesses, much appreciated by the most demanding designers, have made a comeback in great vogue. Precisely for this reason, the manufacturing of the door required a slow and complex process, with the application of 3-4 coats of product. This filler/bottom allows you to create the three-dimensional door with certain working thicknesses in just 2 coats with the use of the soft roller, halving the drying time and making the process more fluid and smooth.
---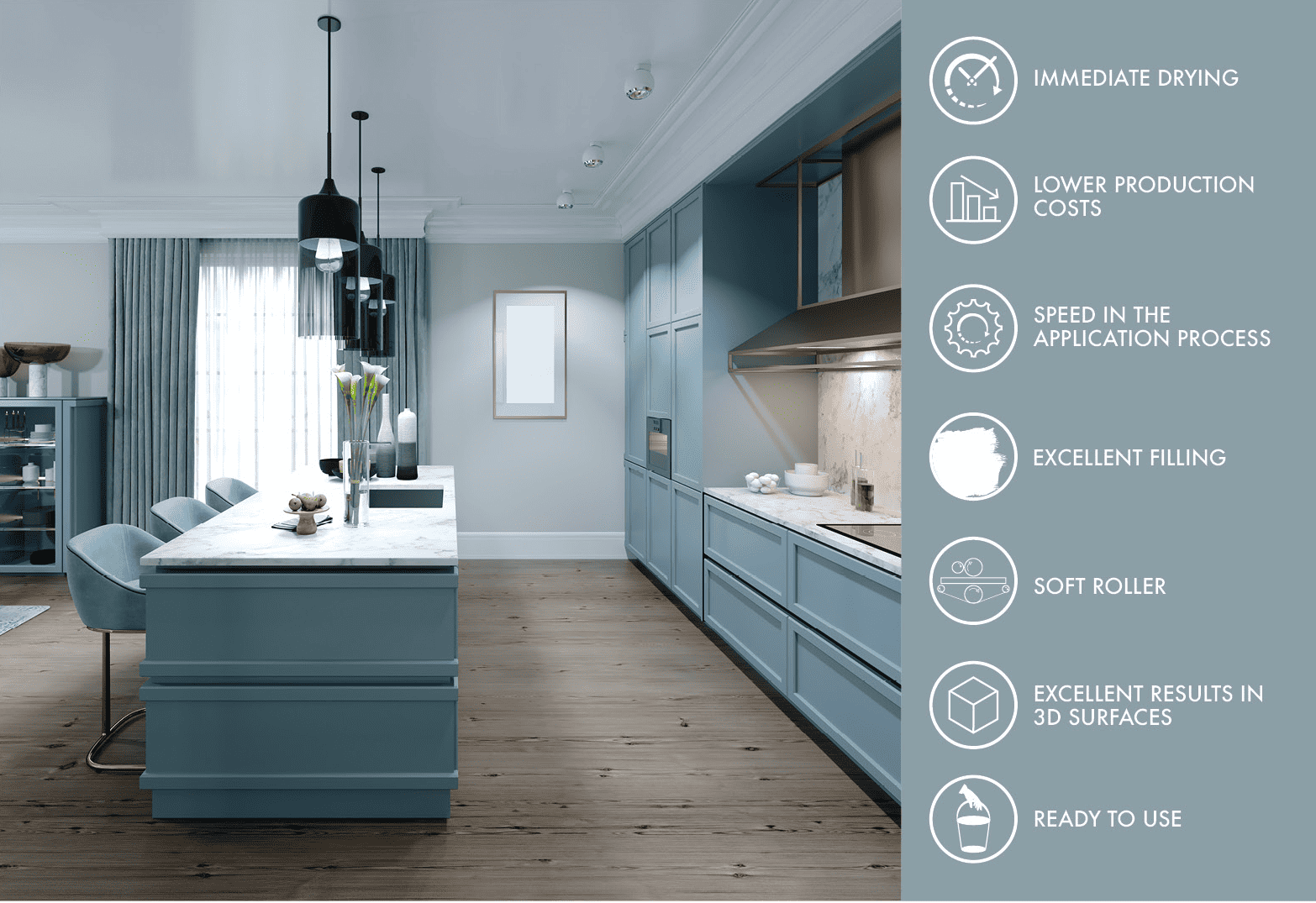 2. WATERBORNE TOP COAT UV SOFT MATT EXC (UVWV800000)
Water-based spray with UV drying through excimer lamps, with an ultra-matt Soft Matt effect and soft to the touch. Product formulated based on the latest generation of acrylic resins for the best cross-linking through UV drying. Optimal solution on traditional lacquers, in order to improve them with an ultra-matt effect, soft to the touch and with high resistance. Otherwise chosen to obtain the sought-after "natural wood" effect, ultra opaque with just 3 gloss, characterized by excellent transparency and chemical-physical resistance.
---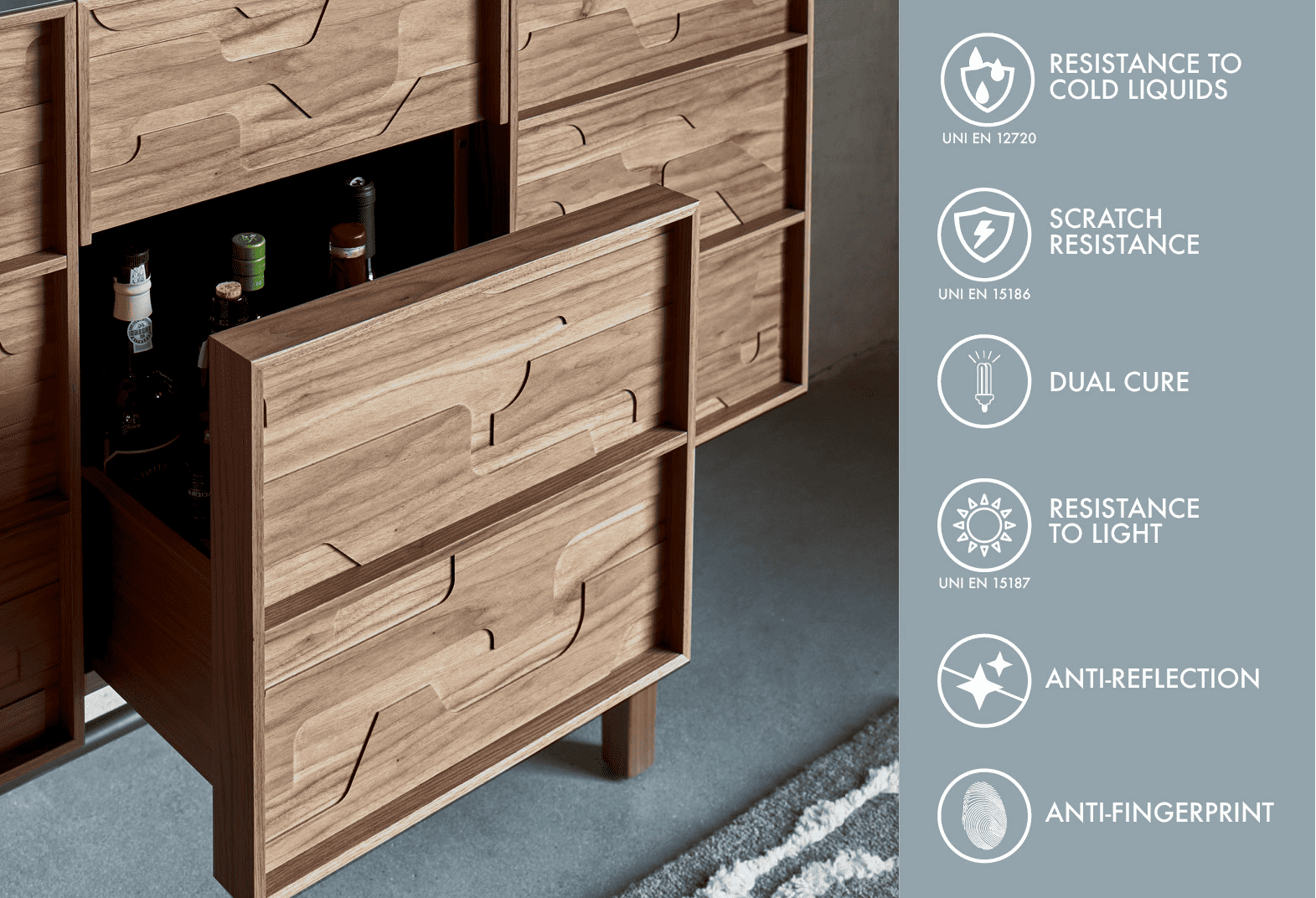 3. TOP COAT UV SOFT MATT EXC ROLLER (UVVE810200)
Soft touch matt roller varnish with exclusive ICRO Soft Matt technology with UV drying with excimer lamps. A finish formulated to obtain an ultra-matt 3 gloss anti-reflection effect, ideal for application on flat traditional lacquered surfaces or on digital printing, with a grooved roller.
---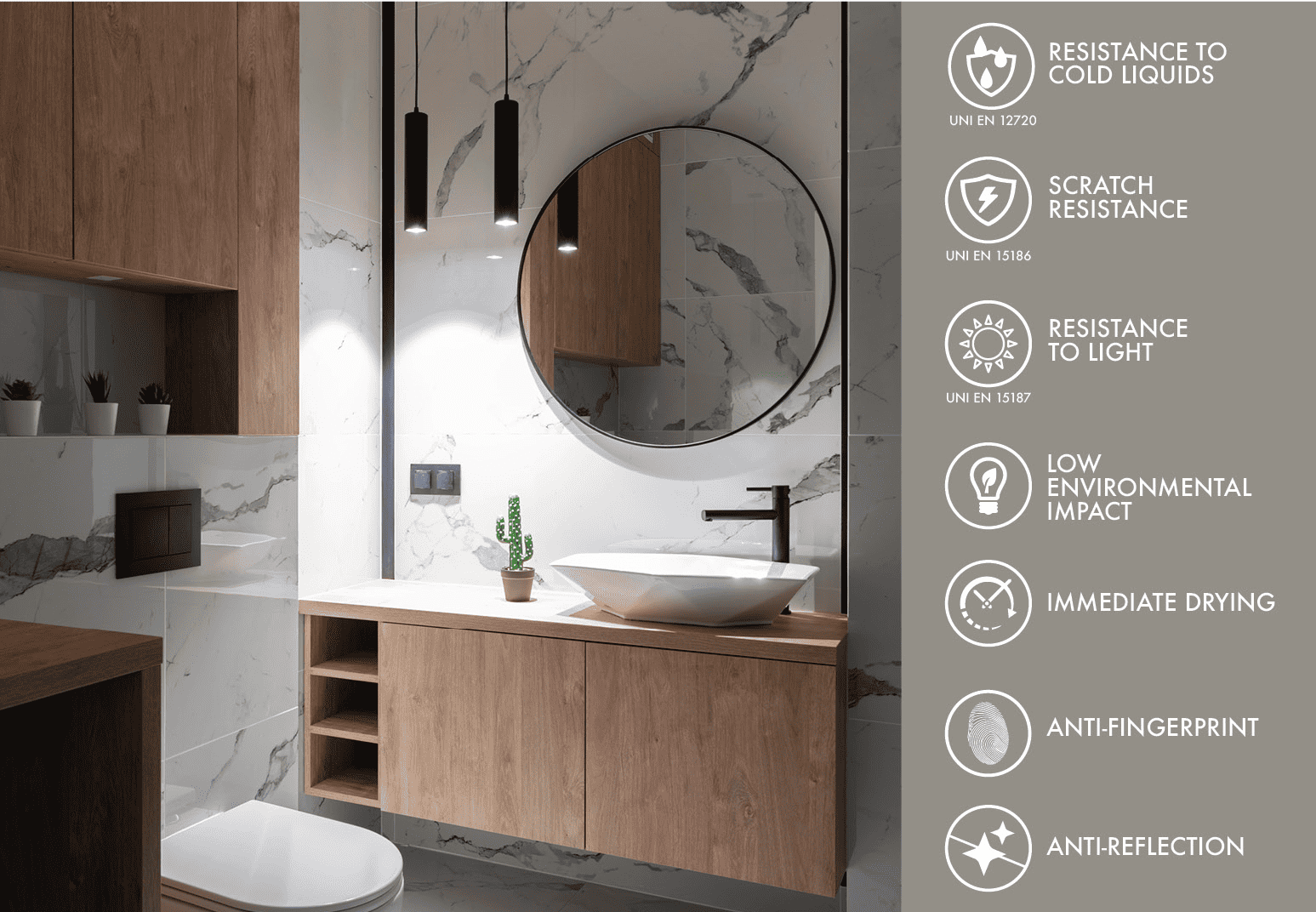 4. WATER-BASED UV ENAMEL(USWV2000–)
The search for sustainability combined with productivity has led ICRO's R&D to develop a latest technology water-based UV drying enamel with a matt effect, suitable for rapid cycles and can also be applied on melamine paper (previously smoothed).
---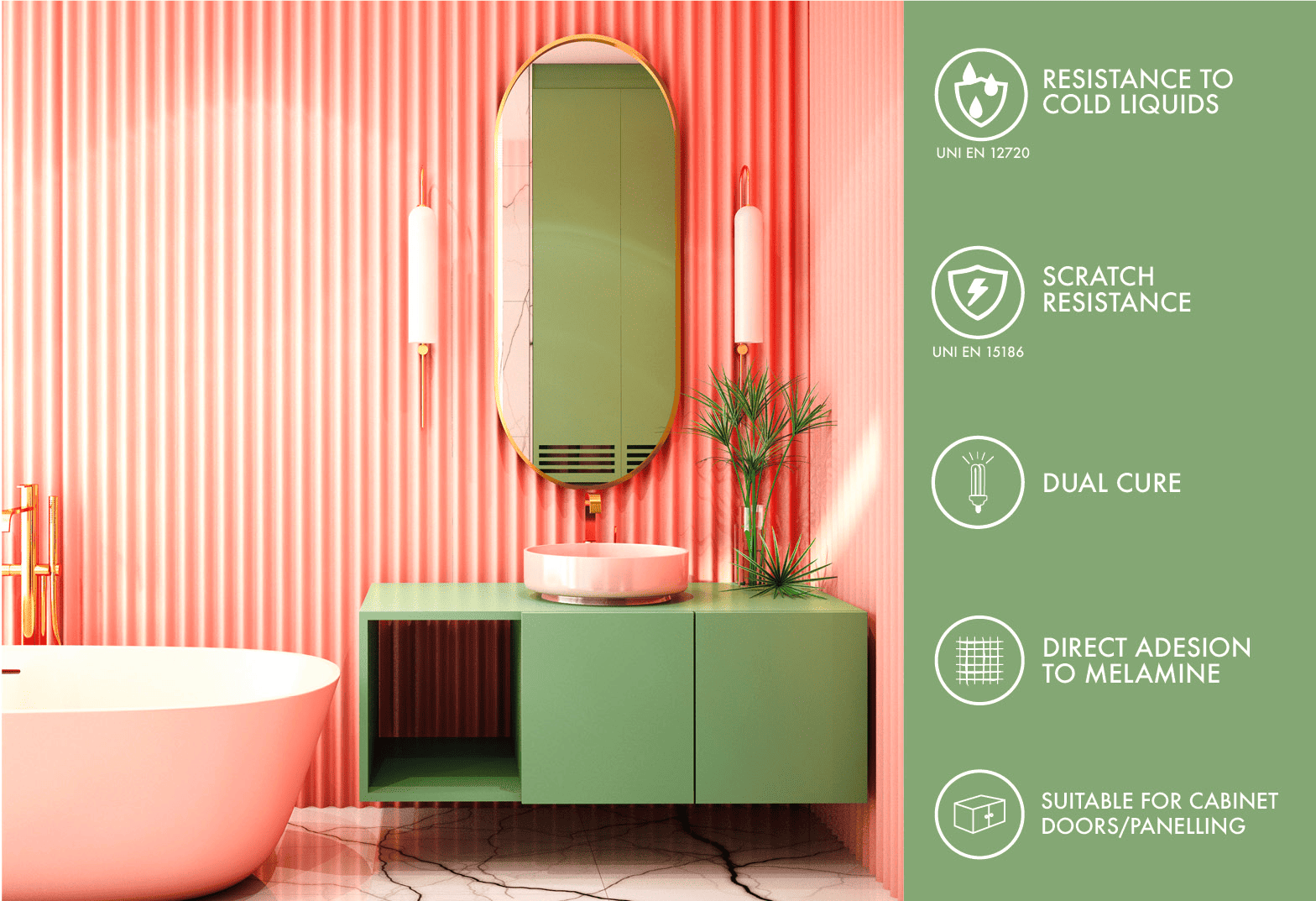 5. TOP COAT UV LED (UVVE100005)
Given the growing attention to the environment and energy saving, the ICRO laboratory has relaunched a new line of 100% UV LED roller products. which allow customers to save up to 75% of energy. Ideal for applications on parquet, stairs and flat doors with a natural effect.
---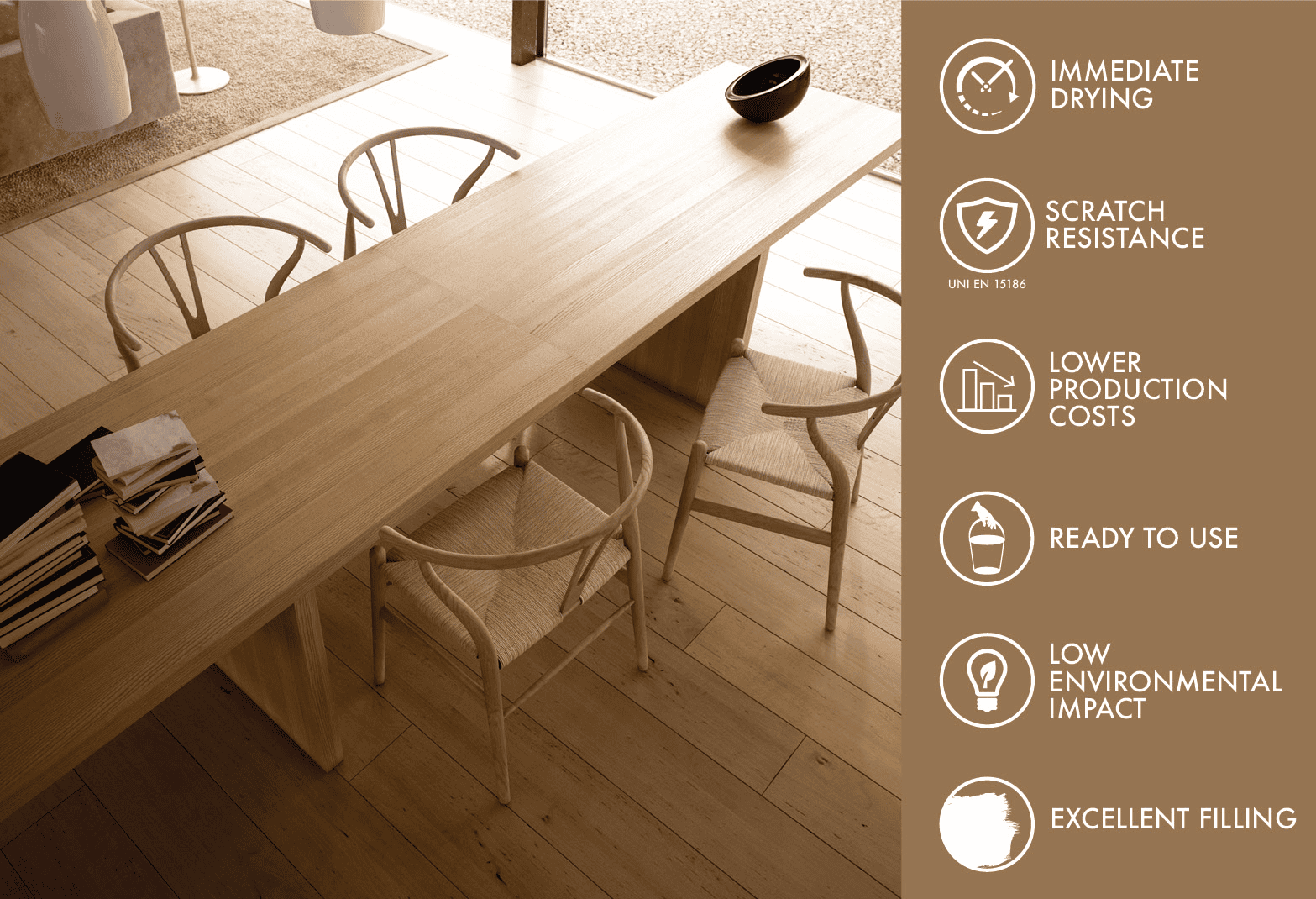 We thank all our partners who have welcomed us into their latest generation painting systems.
Thank you, Cefla Finishing – Scm Group – Giardina Group – Makor Group