Four days of the fair with more than 8,000 companies visiting from 115 different countries around the world: SICAM is confirmed, once again this year, among the most important appointments for the furniture industry.
---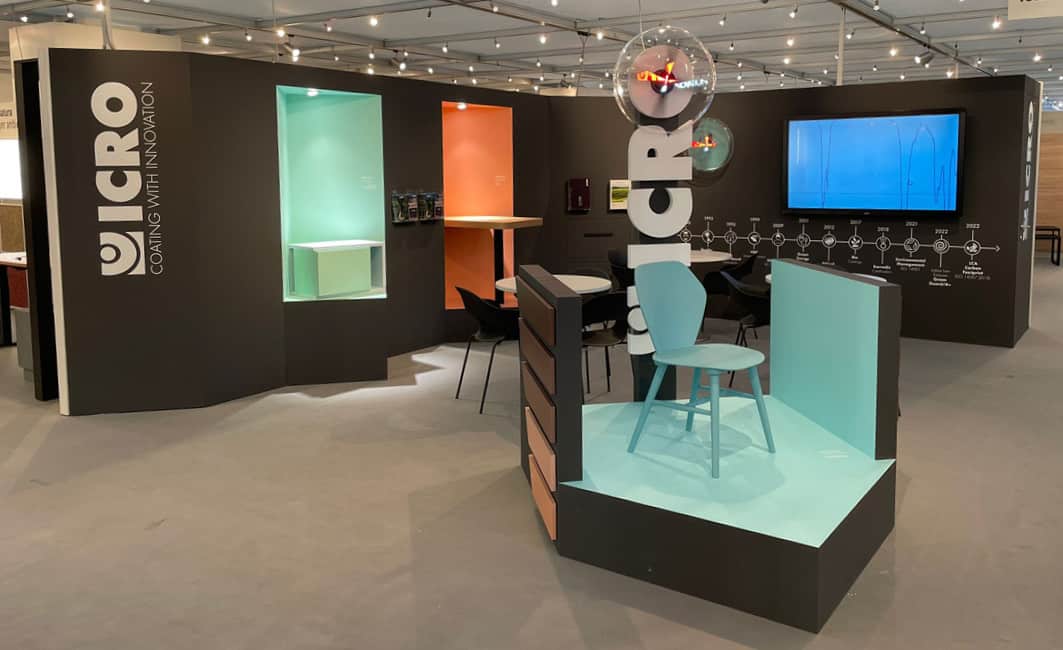 International producers and buyers of furniture components, varnishes, accessories and semi-finished products from the Americas, North Africa, the Middle East and Europe met in the prestigious Pordenone exhibition center to share technologies, design and the desire to weave new commercial relationships, at the sign of quality and sustainability.
For years, quality, sustainability and respect for the environment have been the driving force behind the research and development of ICRO coatings, which on the occasion of SICAM presents the new range of 2k water-based varnishes and enamels. The stand has also been designed to communicate "sustainable innovation", thanks to minimal furnishings but with a refined design, with the focal point being the time-line depicting the path towards ICRO sustainability.
---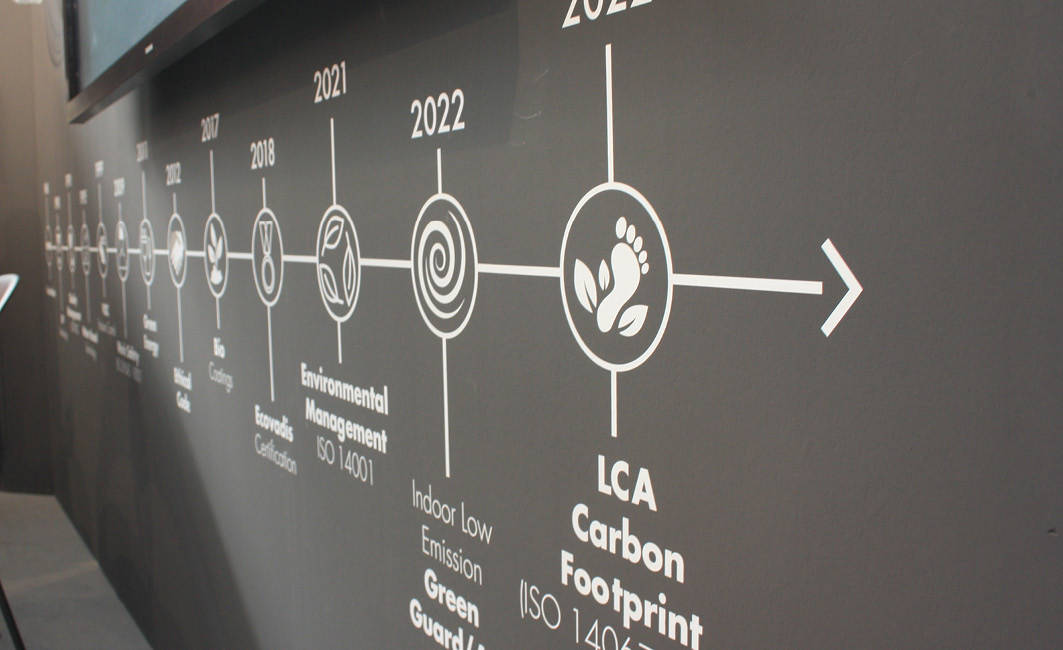 A new challenge won by ICRO: combining design, performance and sustainability coatings products intended for design furniture, in a landscape where attention to the environment and application performance play a fundamental role.
---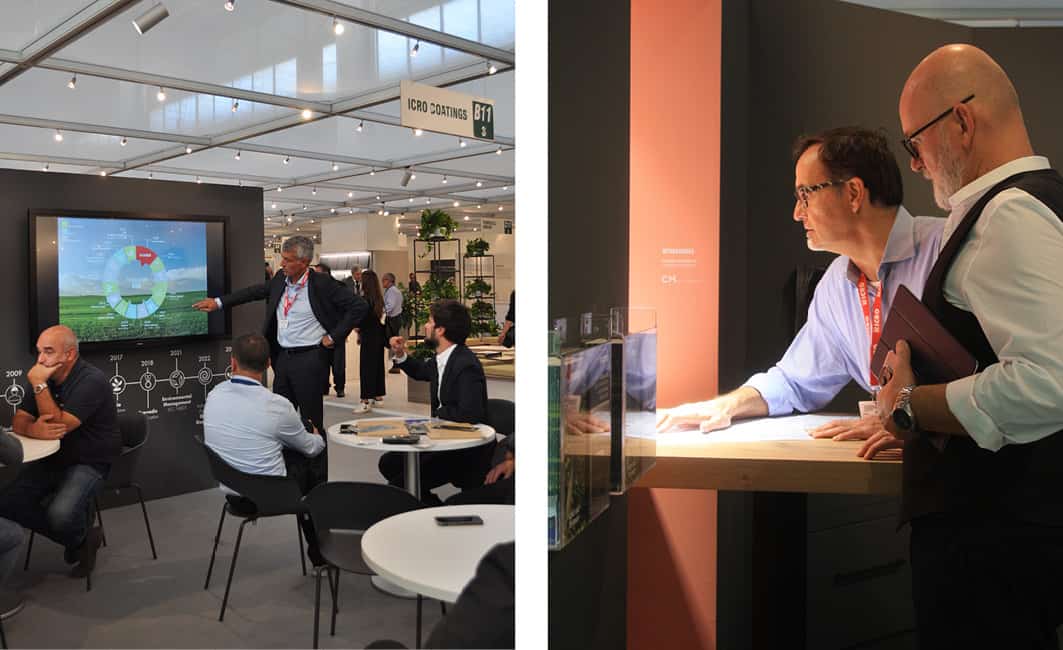 Discover the new products:
---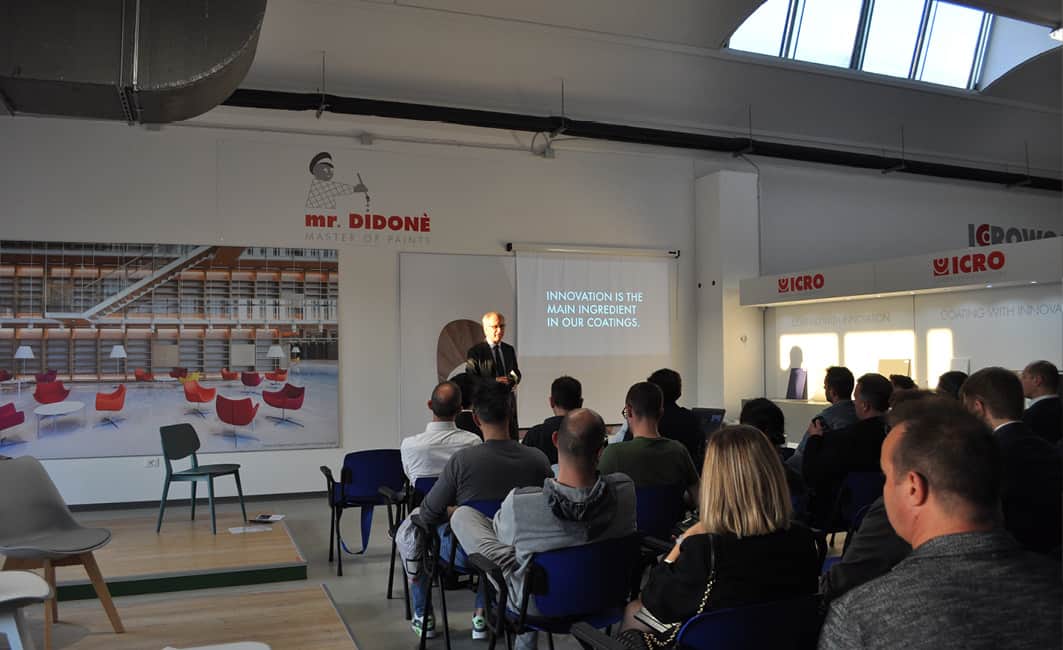 ICRO, now a traditional appointment in which the entire ICRO COATINGS sales network participates with enthusiasm, ready to start again with determination towards an increasingly sustainable future, full of style and innovation.